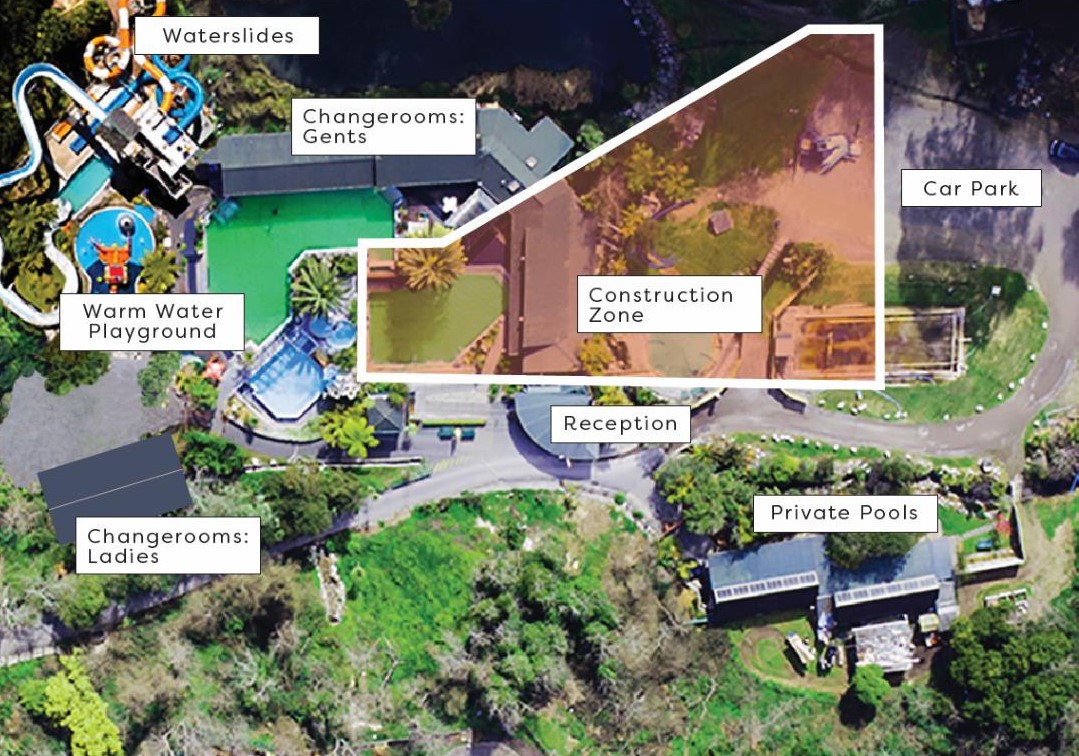 Major work will be conducted at our waterpark from the 30th of October 2023.
One of our hot pools and the demarcated surrounding area will be close to the public.
All other facilities and features will be open: two hydroslides, water playground, Spa pools, children pool,main outdoor pool, 12 private pools.
We do apologise for any inconvenience caused by the construction work.
We look forward to serving you with better facilities and a better experience.