Click here to read the Taupo DeBretts Environmental Policy
The whole site of the Taupo DeBretts Spa Resort lends itself to providing a unique New Zealand experience and these environmental initiatives - and those that will be introduced as part of an on-going enhancement process - are now firmly entrenched in our company's operating psyche.
We have a geothermal valley which is very special in terms of its people, its environment and its location. It is a very natural place and we are treating it with the environmental protection it deserves. We are taking a multi-tentacle approach to everything we do here because, like nature itself, everything is inter-related.
Tiaki Promise
Taupo DeBretts' eco initiative that committing ourselves to protect and improve the local environment as well as to guide visitors and partner business to act together, coincides with the New Zealand's Tiaki Promise published in October 2018.
Tiaki means to care for people and place. The Tiaki Promise is a commitment to care for New Zealand, for now and for future generations.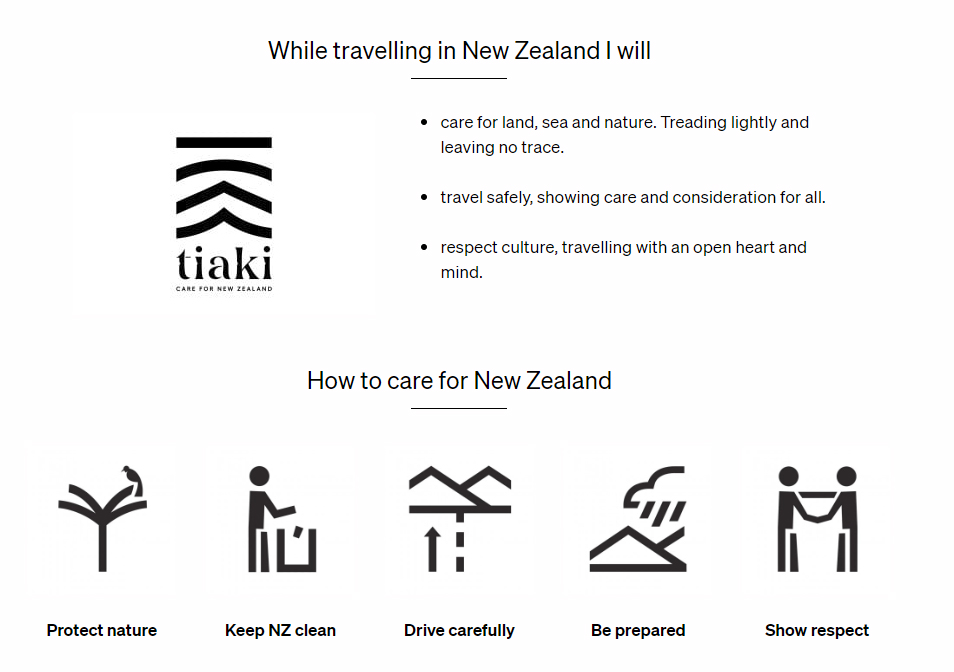 Taupo DeBretts recognises its environmental responsibility and since last year the term Kaitiakitanga had been introduced into its environmental file to endorse a healthy culture so that the natural resources are managed accurately.
Kaitiakitanga means guardianship and protection. For Taupo DeBretts, it is a way of managing the environment, also a declaration that it will act in a guardian point of view.
In the meantime, Manaakitanga has also been introduced, meaning the process of showing respect, generosity and care for others. Taupo DeBretts insists the importance of everyone who works in and visits its premise contributing to manaakitanga by continuing to being committed to protecting and preserving the unique aspects of our stunning natural and cultural environment here at Taupo DeBretts.
Taupo DeBretts Spa Resort acknowledges the crucial relationship between generations of the future and the environment. It is significant that we move forward and have ongoing initiatives towards a sustainable environmental management business model.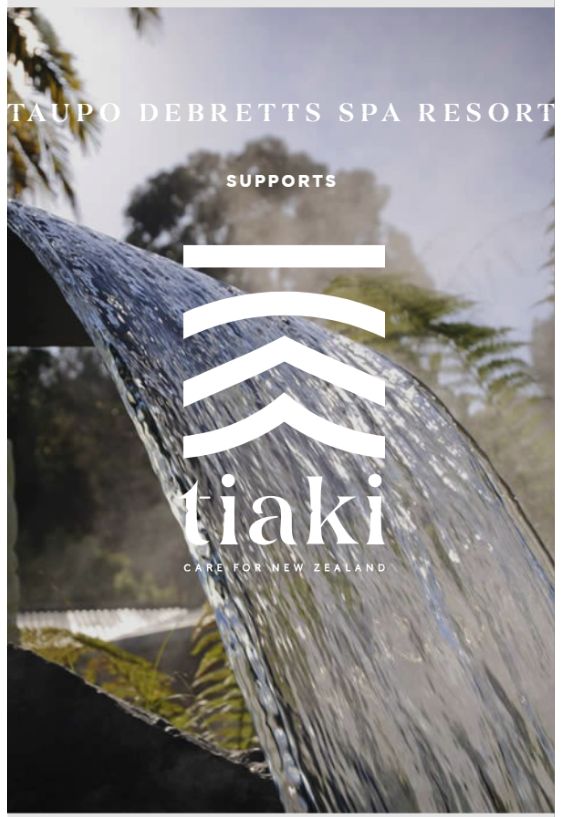 Predator Free Initiative
Taupo DeBretts is on board with the newly formed partnership between HAPNZ and the Predator Free New Zealand Trust.
We have deployed 8 double ended DOC traps for mid-sized predators such as rats and stoats. We have also installed over 50 self-loading bait stations around the premises to control the population of rats and mice. Early monitoring of our efforts is showing that the bait is being taken up at a fast rate and we are optimizing placement of the stations and traps in response to our findings. Take a look at our project on Trap.nz, we are now part of the larger community taking a stand to protect our native wildlife.
We see this as part of an environmental journey and it's exciting to keep thinking of new ways to further these aims, which are not only good for us as a business but for the future of the planet.

One of our step on the road to preserve the environment is the installation of two Tesla Car and EV Charging Stations on site. Tesla is a leading innovator in the field of clean transportation. Electric cars have zero emissions and with New Zealand generating so much power using hydro-electric stations, this is a big plus for the environment. Watch this space for signs of the future.
Other environmental initiatives at Taupo DeBretts include:
Worm farm, kitchen waste, lawn clippings, produce rich compost for the use around the Resort.
A significant reduction of chemical usage by installing eco-friendly water treatment systems.
Installing Tesla and Ev charging stations on site.
Herb gardens - used in catering at the on-site café.
Tree Lucerne plantings to enrich the poor pumice soils and food for native birds.
17000 tree planted in the beginning (1987-1990)
All tree waste retained and chipped on site for mulch.
Antibac technology integrated into new construction to reduce the quantity of chemicals needed while cleaning our facilities.
Plant propagating nursery.
Auto ground irrigation
Recycling bins are made available throughout the facility so customers can participate in the recycling effort while they relax.
Changed regime to environmentally friendly biodegradable chemicals and cleaning agents.
HK Baskets: pre-mixed cleaning materials to each housekeeping team.
Showers: Enviro hair and body lotion
Automatic dispensing of liquid cleaners to washing machines for laundry.
Washing machines are re-calibrated with subsequent savings in wash time without any negative impact.
Battery operated golf buggies use for client servicing.
Solar energy-saving security lights - equipped with motion sensors.
New accommodation facilities all feature double glazing on windows and glass doors and the latest insulation materials, keeping noise levels down, providing cooling in the summer and retaining warmth in the winter.
Double glazing on all new accommodation.
Conversion of all accommodation units to electric heat pumps for cooling in warmer weather
All showers are re-calibrated for hot water & efficiency savings.
Installation of Geothermal under-floor heating in Pools changing rooms and toilets facilities.
Resort Accommodation and office admin facilities converted to geothermal radiators
All potable hot water is being converted to a geothermal heat exchanger - the aim of turning all electrical-gas off, 90% energy-savings in some areas.
Switched to on-demand water in the urinals.
Weekly water reading show - water use has decreased significantly since under-taking this monitoring program.
Use of gravel on the campervan sites, replacing traditional concrete. This is more in keeping with the physical environment of the Volcanic Zone.
Replacement of all Resort light bulbs with new energy led.
Pools night lighting converted from 1000 kW to 150 watt LED.
Electrical reticulation cabling for Resort upgraded to ensure no electrical leakage to earth.
Create a completely smoke-free environment through-out the resort, with the exception of designated smoking areas.
Historic Baths and Sinter Terraces working with TDC, WRC, DOC, re-establishing the historic baths dated 1884.
We use organic Linden Leaves product in a range of Spa treatments. Products orders are packed with compostable and completely biodegradable expanded potato starch which are manufactured from sustainable, renewable resources so that our packing material can be re-used, recycled or composted with our organic waste.
Achievements